Merhabalar,
Bugün sizlere XML ile çalışırken alabileceğiniz bir hatanın çözümü konusunda yardımcı olacağım.Sorguların query plan çıktılarını incelerken "How to increase the number of characters retrieved from the server for XML data " içerikli aşağıdaki gibi bir hata mesajı ile karşılaşabilirsiniz.

Hatanın çözümü zaten metin içerisinde yer alıyor, çözüm için Tools -> Options –> Query Results -> Results to Grid seçeneğinde XML Data Unlimited yapmanız ve SQL Server Management Studio'yu yeniden başlatmanız yeterli olacaktır.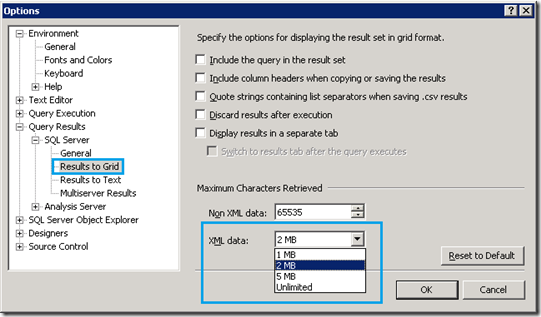 Hatasız günler dilerim.