Merhabalar,
Daha önceki yazılarımızda Windows Azure temellerinden,Azure üzerinde veritabanı oluşturma ve oluşturduğumuz veritabanımıza SQL Server Management Studio ile nasıl bağlantı kurabileceğimizi anlatmıştım. Bugünkü yazımızda ise sizlere Örnek bir veritabanını nasıl Microsoft Azure üzerine taşıyabileceğinizi ( Migration ) anlatacağım. Bu işlemi birden fazla yöntem ile yapmak mümkündür. Yazı içerisinde Sql server management studio üzerindeki "Deploy Database to SQL Azure" yöntemidir. (Diğer yöntemleri de farklı makalelerde anlatmayı düşünmekteyim.)
Örnek plan dahilinde taşımayı düşündüğümüz veritabanımız SQL Server 2014 üzerinde kendi tasarladığımız ufak bir Stok-Cari işlemleri tuttuğumuz magazamızın veritabanıdır. OZENCSTORE veritabanını buradaki adresten indirebilirsiniz. Örnek çalışmamıza aşağıdaki maddeler ile devam ediyoruz.
* SQL Server 2014 üzerinde bulunan OZENCSTORE isimli veritabanı üzerinde sağ tıklayıp Tasks à Deploy Database to Windows Azure SQL database yazısına tıklıyoruz.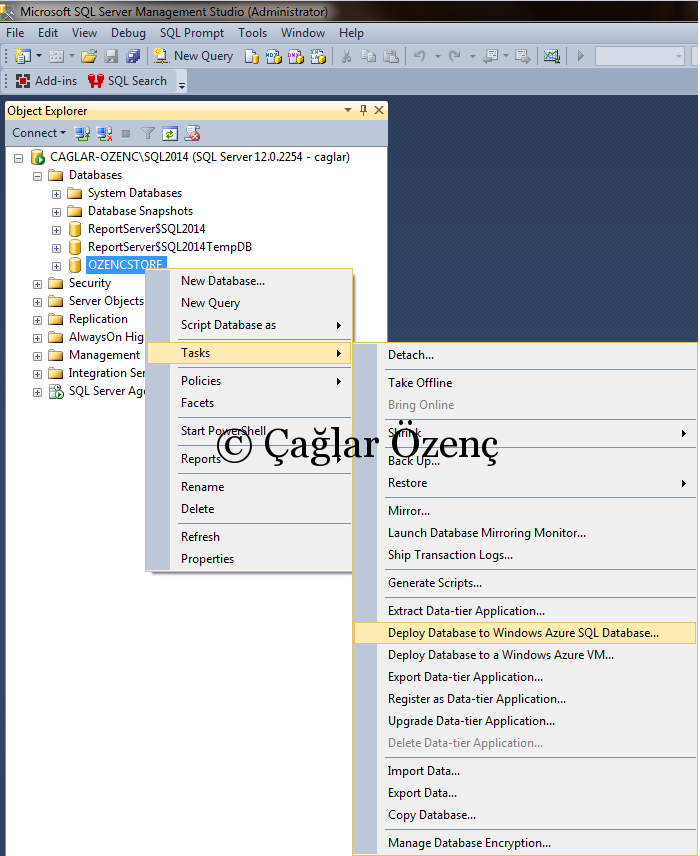 * İşlem için introduction ekranı karşımıza geliyor.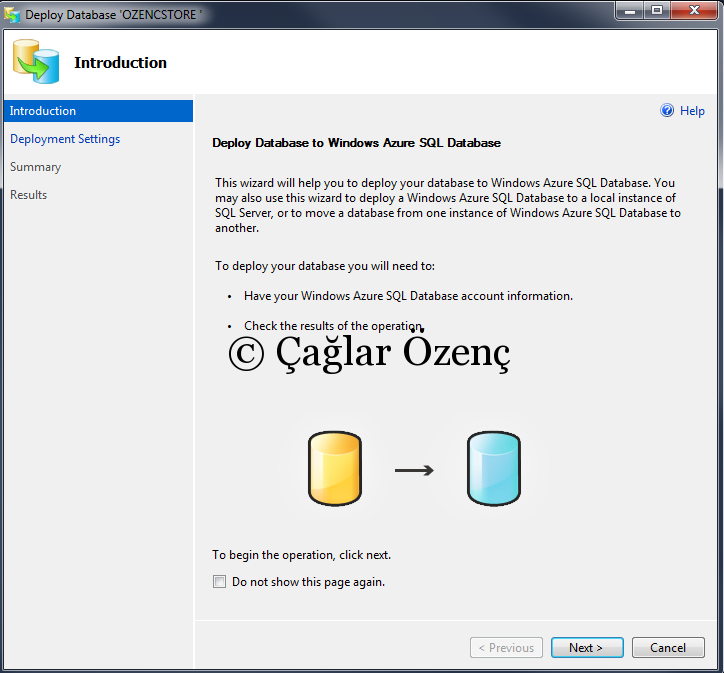 * Bu basamakta ise bizden Windows Azure üzerinde oluşturduğumuz SQL Database bilgilerini istiyor. Connect butonuna tıklayıp bilgilerimizi giriyoruz ve işlemimizi sonlandırıyoruz. Örnekteki bilgilerimiz aşağıdaki gibidir.
ServerName : f0bp05m29o.database.windows.net,1433
UserName : caglar
Password : P@ssword!1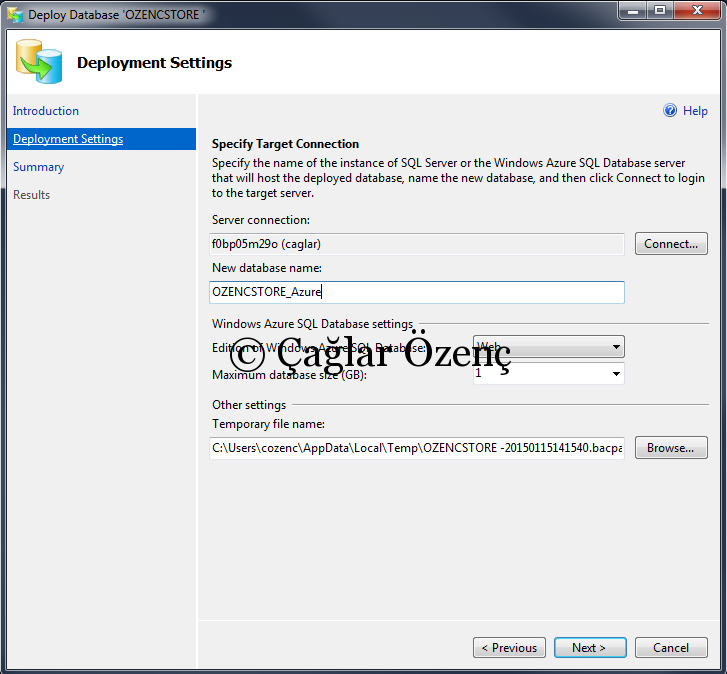 Aşağıdaki ekranda ise işlem sonrası durum bilgilerini görebiliyoruz.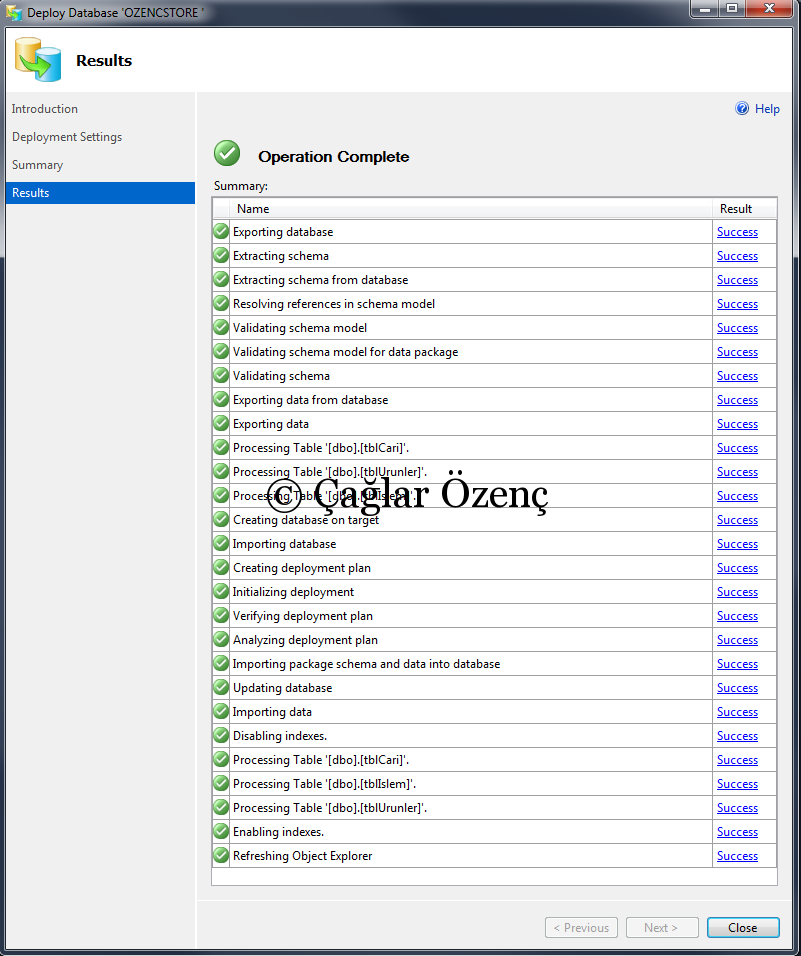 Yukarıdaki resimde gördüğünüz gibi işlem başarılı bir şekilde tamamlandı ve Windows Azure tarafına OZENCSTORE_Azure isimli veritabanımız kullanıma hazırdır.
SQL Server 2014 OZENCSTORE veritabanı içeriği ;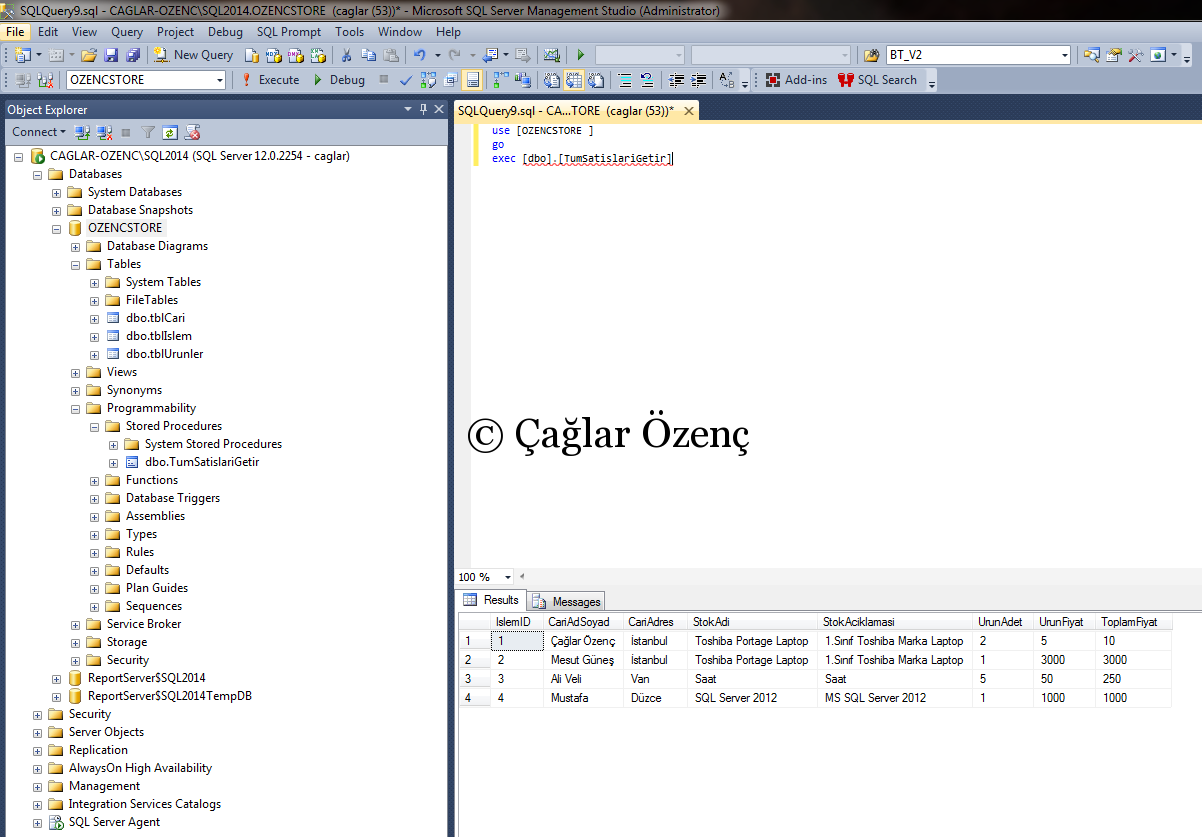 Windows Azure üzerinde Deploy işlemi sonrasında oluşan OZENCSTORE_Azure veritabanı içeriği ;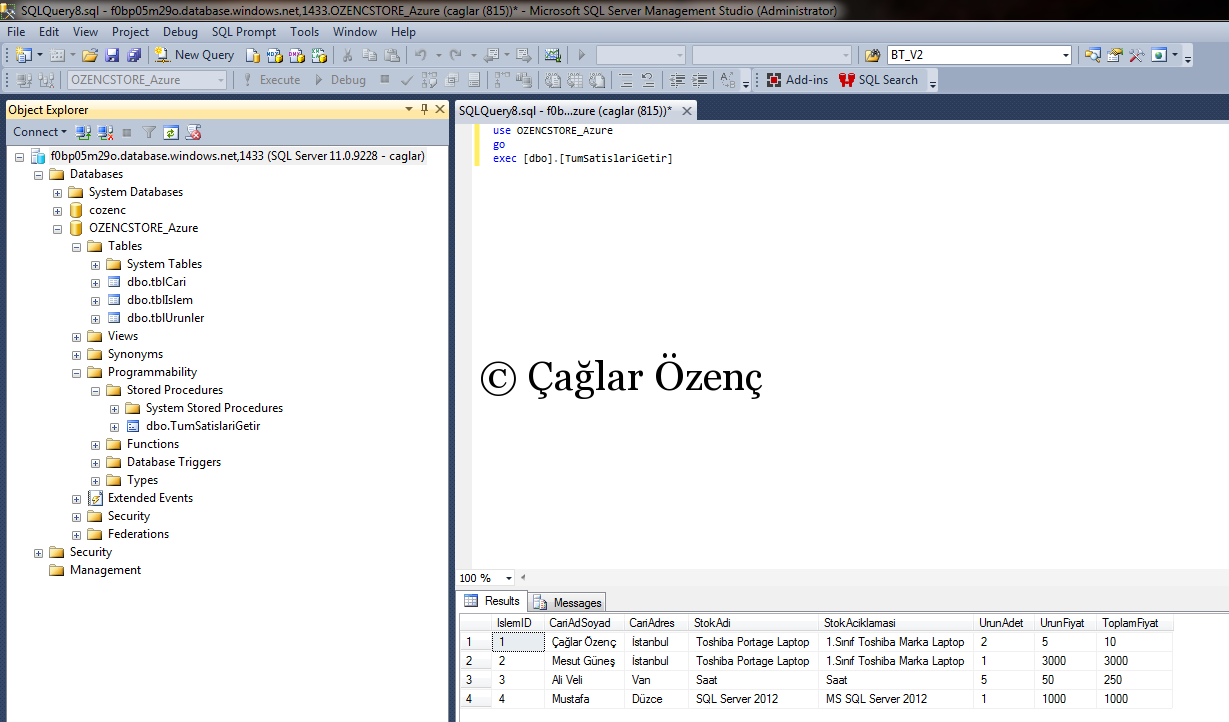 Bir sonraki makalemizde görüşmek üzere !